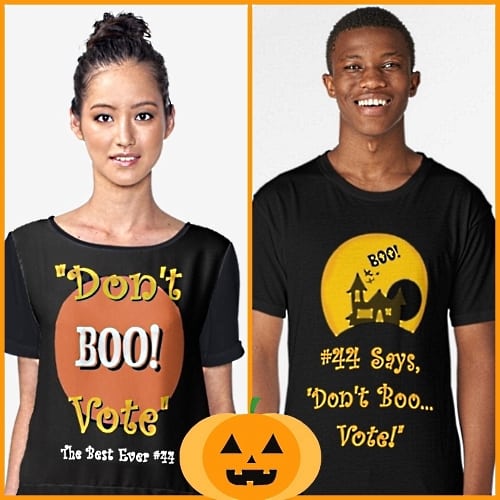 Halloween Fun – "Don't Boo, Vote!"
In case you're wondering, #44 is President Obama.
Halloween is a fun time, parties, masquerading, pretending, and scaring people.  And don't forget the mischief and candy!
Now that you're a college student, you do have a civic responsibility.  So plan for a twofer.
While you're out celebrating, remind folks of November 6, election day.
It doesn't have to be verbal – wear a Get Out the Vote button, Grab a T-Shirt, dress like a Captain America or even Deadpool.
Whatever happens on November 6 will definitely impact you.
So while you're out #

ghouling

 this Halloween and having plenty big fun, toss in a nod for Voter Registration and Voting on November 6.