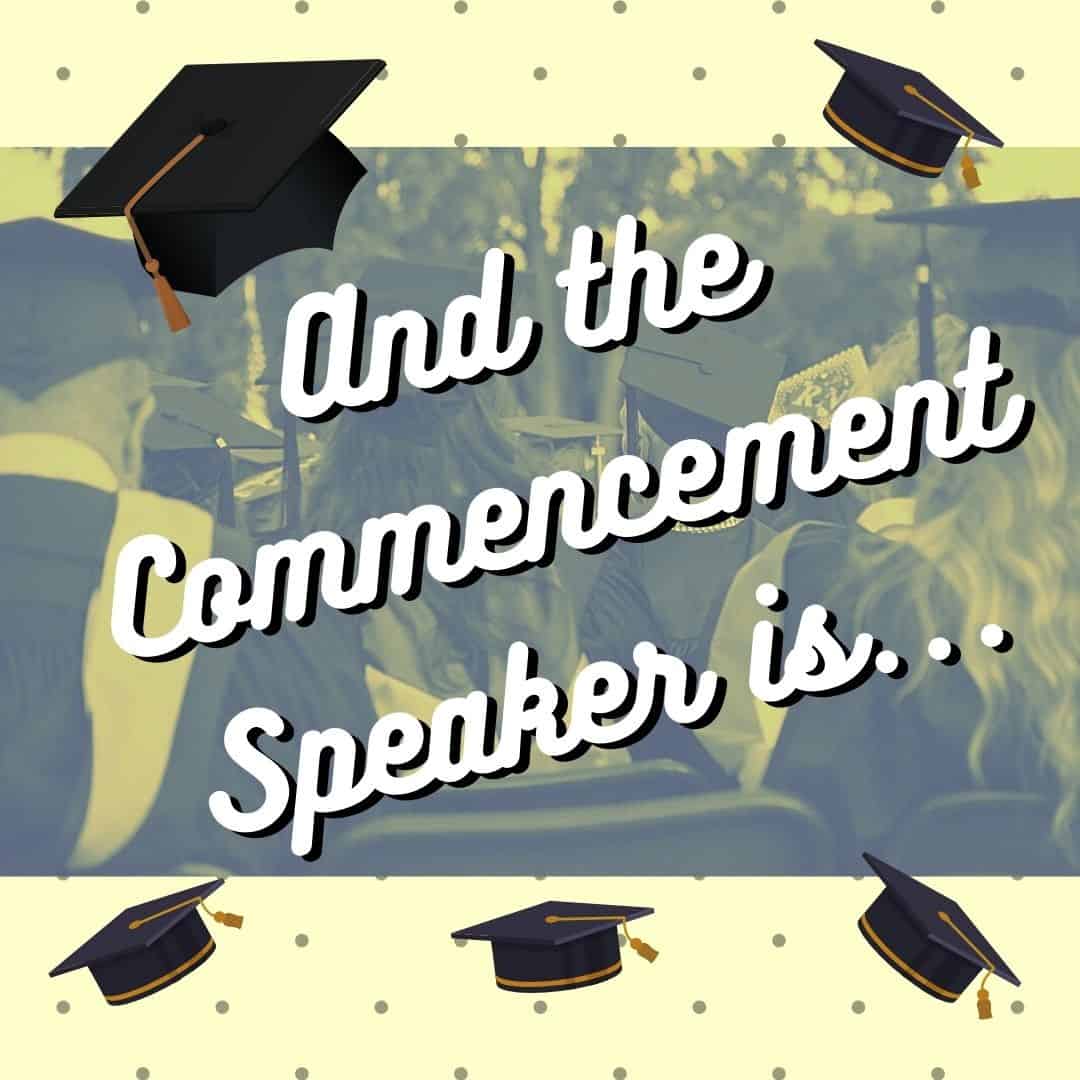 Class of 2020…Good News for a Change!
Sharing great news, for a change!
As you know, the coronavirus pandemic caused many schools, colleges, and universities across the country to either postpone and/or cancel 2020 graduation ceremonies.
The graduation ceremony is such a special time in a graduate's life.
You've worked hard.  Overcame many challenges and dreamed of this day for such a long time.
And not to have the opportunity to put on your cap and gown, participate in the procession march, listen to graduation speeches, walk across the stage to receive your diploma and then have family and friends go nuts cheering in the audience is deeply painful for so many.
But wait…we have an option!
One of the few constants in life is change.  And as such, you take lemons (the virus) and make lemonade (graduation ceremony).
In the best of all worlds, this available option certainly pays homage to your outstanding achievement as a 2020 high school and/or college graduate.
National televised plans are being made to celebrate the Class of 2020.
And just who is one of the most popular and sought after graduation speaker on the planet?
Yup…Michelle Obama and she also happens to be bringing her husband along to the festivities, President Barack Obama.  Both will not only host, but also give meaningful words of wisdom to the high school and college Class of 2020.
It may not be what you originally had in mind, but what a terrific, historic alternative!
Make plans to tune in and celebrate this unique event.  And also make sure you personalize it with family and friends wherever you can!
On Saturday, May 16th at 8:00pm, #44, former President Barack Obama and First Lady Michelle Obama will be hosting a 1 hour multimedia virtual graduation celebration entitled "Graduate Together: America Honors the High School Class of 2020".  This event is sponsored by XQ Institute, the LeBron James Family Foundation and the Entertainment Industry Foundation. Special guests include such notables as LeBron James, Malala Yousafzai, the Jonas Brothers, Yara Shahidi, Bad Bunny, Lena Waithe, Pharrell Williams, Megan Rapinoe, H.E.R. and Ben Platt. This event will be broadcasted on ABC, CBS, FOX and NBC and other affiliates.
Also on Saturday May 16th at 2:00pm ET,  President and Mrs. Obama will host another live streamed, 2-hour virtual commencement ceremony, "Show Me Your Walk, HBCU Edition" presented by Chase in partnership with the Thurgood Marshall College Fund, the United Negro College Fund, the National Association for Equal Opportunity, the National Basketball Association, Paul Quinn College, Howard University and JPMorgan Chase's Advancing Black Pathways Initiative, according to the former president's office.
And then on June 6 at 3:00pm ET., President and Mrs. Obama will take part another live streaming graduation celebration on YouTube entitled – "Dear Class of 2020,". President and Mrs. Obama will deliver separate commencement addresses" as well as a "joint message to students", according to President Obama's office.  That event will feature global leaders, celebrities, creators and more, including Malala Yousafzai, Sundar Pichai, former Defense Secretary Bob Gates, former Secretary of State Condoleezza Rice, Lady Gaga, Alicia Keys and Kerry Washington.
#CollegeSuccessLife #ReachHigher #highschool #college #student
Looking for Graduation Gift Ideas and Favors?
A Word to the Wise...
An Academic Pearl of Wisdom
Whenever a college student faces an academic and/or social challenge, they often ask a peer or a friend first for advice.
And that's okay.
However, resolving the issue to your best advantage often requires consulting with an academic advising professional as well.
Your academic adviser knows the campus academically, administratively, and socially.
And what they don't know, they can point you to the person who does know. Include this strategy in your current plan for college success.
And we're always available to help as well!
Disclaimer Reminder: A college student's first line of inquiry should always be with their campus academic adviser. College Success Life Advising Sessions provide additional problem-solving options to undergraduate and graduate students for further exploration on their individual campuses. Students should always consult their assigned adviser not only during the course selection process but periodically to keep apprised of programmatic changes, testing requirements, course additions/deletions, GPA modifications, etc.
Disclosure: This page contains affiliate links, which means we will make a commission at no extra cost to you, if you make a purchase after clicking my link.