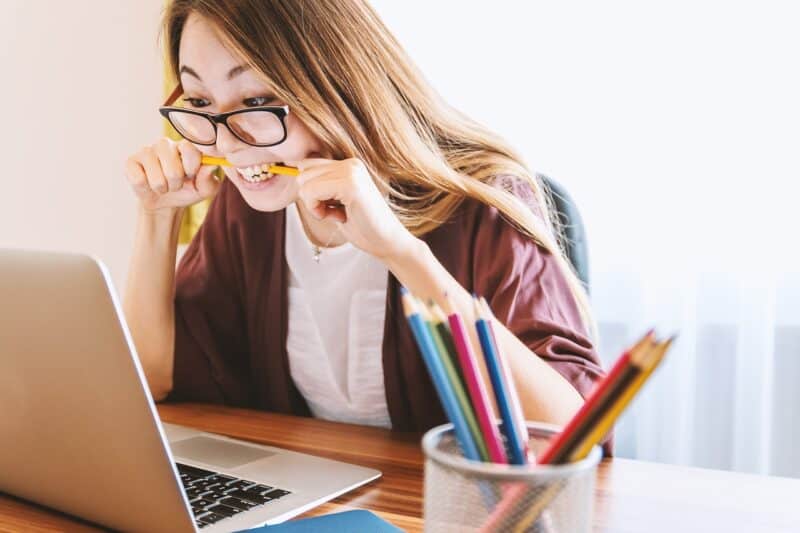 Create Your Own College Research Paper Strategy [Blueprint]
Most college students cringe at the thought of writing a research paper.  And why does that thought generate such emotion?
Well, in the first place, writing a 20-page college research paper, for most, can be a very stressful, anxiety-inducing experience!   Perhaps, most students do wonder, "Can I fill up 20 pages with worthwhile information and still get an "A" on top of it?"
If you're passionate about the subject matter and/or your major, then writing college research papers should be a piece of cake.  If you're not, well then, practice makes perfect and, whenever possible, select a topic that really peaks your interest.
In any case, most research paper assignments are due either in the late fall or the late spring of each year.  And, somehow, it seems that students love to procrastinate when faced with a research paper deadline.
So if you find yourself in this position, first, check out the following 10 tips and get started. Then, consult regularly with your campus reference librarian.  Otherwise, you'll worry needlessly throughout your vacation seasons and semester breaks.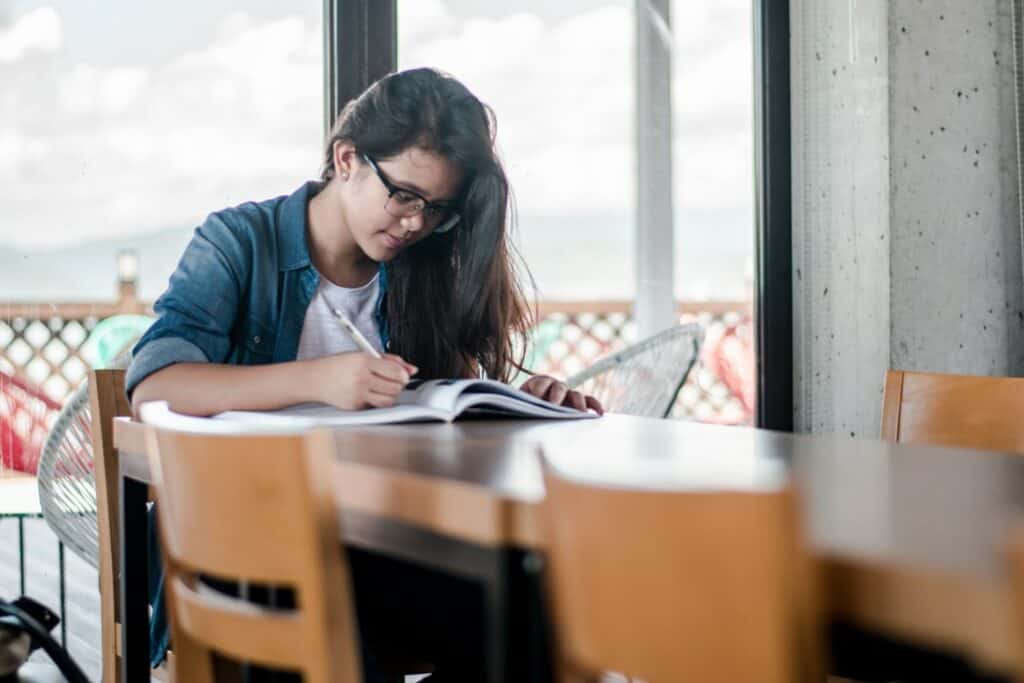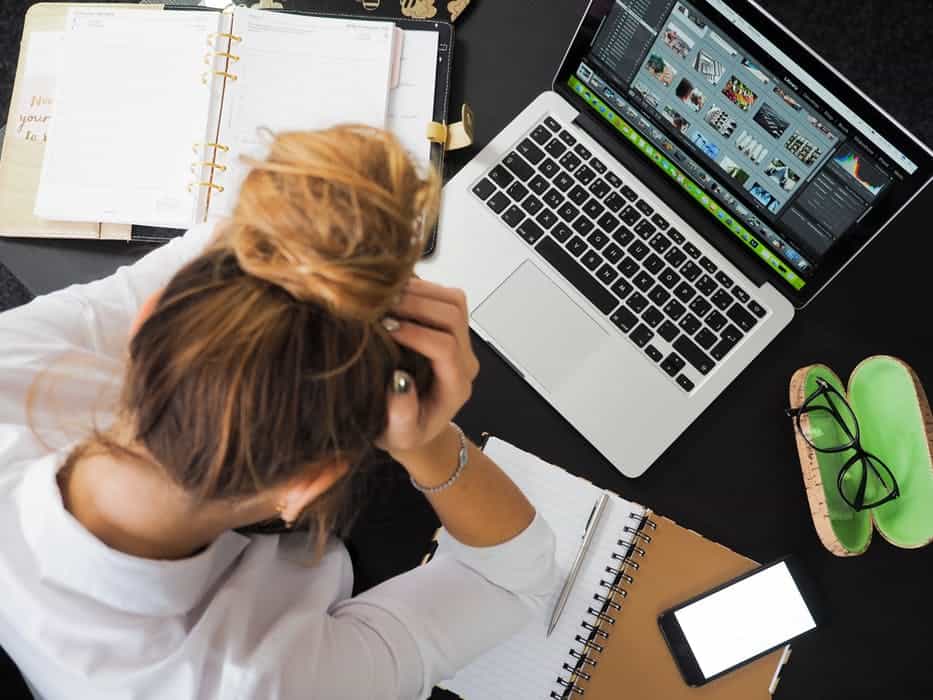 TOP 10 COLLEGE PAPER RESEARCH TIPS!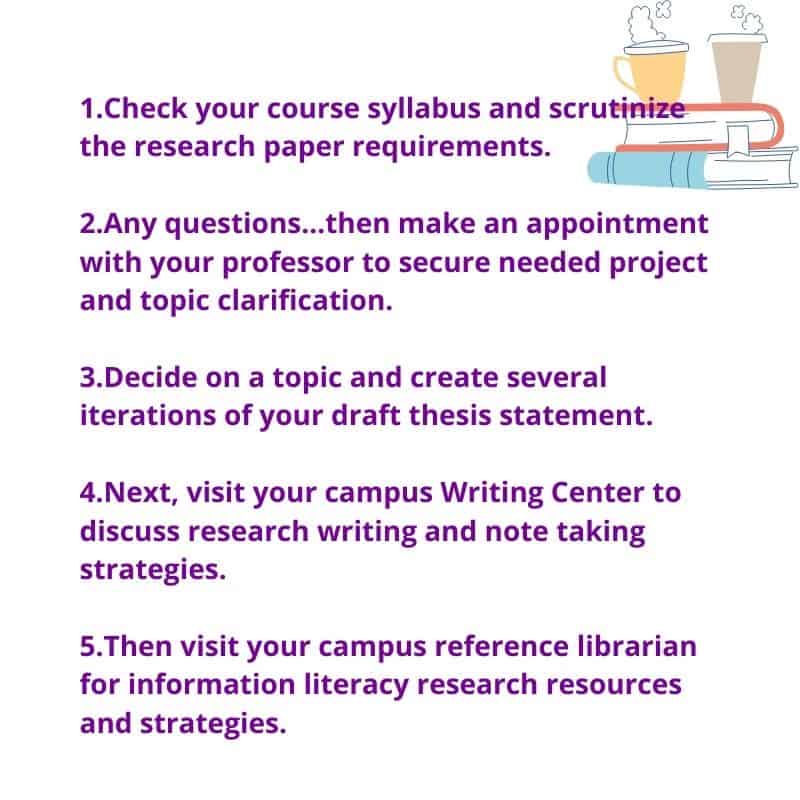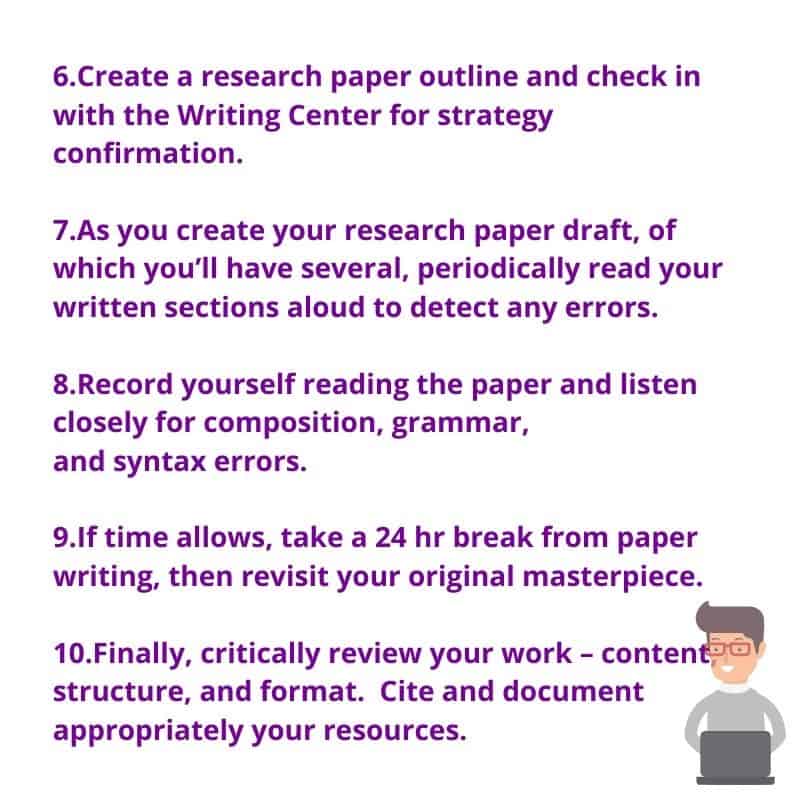 Never use Google or Wikipedia as your primary research resources. Both, however, are good sources to "begin" your research process! 
Most importantly, as you create your final research paper, remember that your faculty may have access to plagiarism software.
So, don't even think about it…Just do your best!  Keep in mind that plagiarizing can get you academically dismissed from your institution.  Also, regularly use your campus resources like the Writing Center.  Select a topic that really interests you.  That will make the writing process so much easier.
It's best to concentrate on staying a couple of steps ahead of the research paper deadline!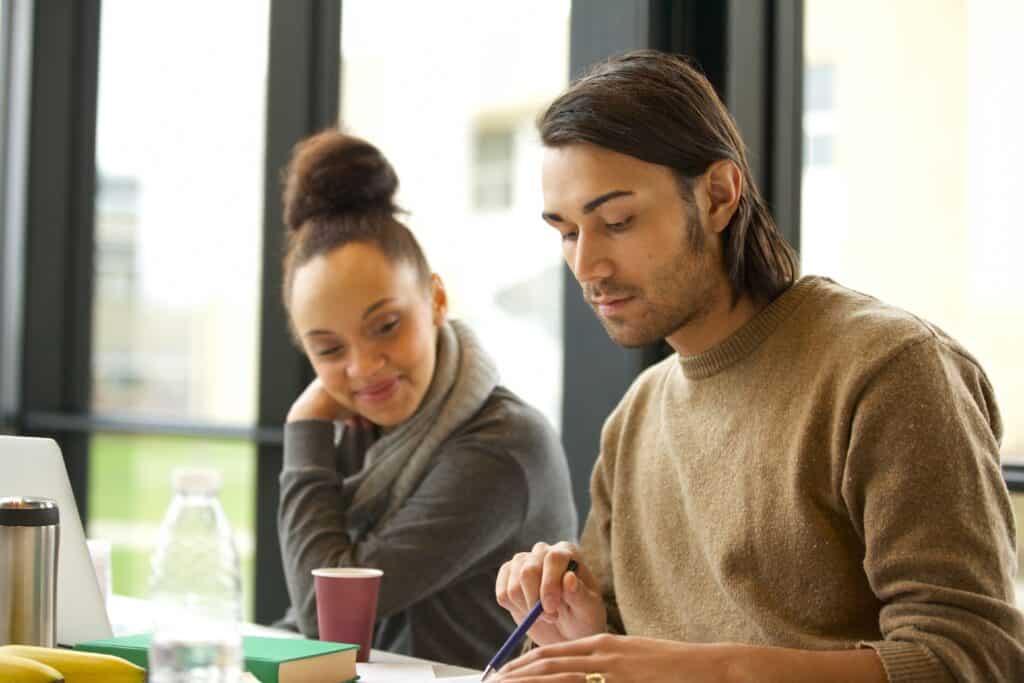 And always, always consult the campus reference librarian for scholarly resources particularly when you have selected your research topic!
A Word to the Wise...
An Academic Pearl of Wisdom
Whenever a college student faces an academic and/or social challenge, they often ask a peer or a friend first for advice.
And that's okay.
However, resolving the issue to your best advantage often requires consulting with an academic advising professional as well.
Your academic adviser knows the campus academically, administratively, and socially.
And what they don't know, they can point you to the person who does know. Include this strategy in your current plan for college success.
And we're always available to help as well!
Disclaimer Reminder: A college student's first line of inquiry should always be with their campus academic adviser. College Success Life Advising Sessions provide additional problem-solving options to undergraduate and graduate students for further exploration on their individual campuses. Students should always consult their assigned adviser not only during the course selection process but periodically to keep apprised of programmatic changes, testing requirements, course additions/deletions, GPA modifications, etc.
Disclosure: This page contains affiliate links, which means we will make a commission at no extra cost to you, if you make a purchase after clicking my link.