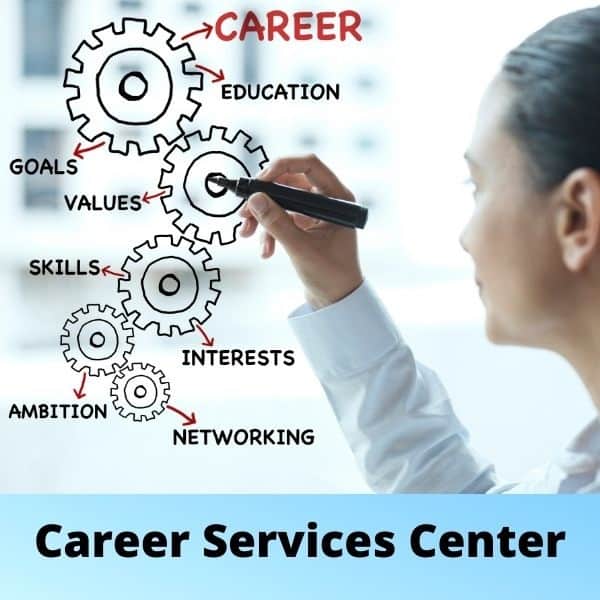 College Career Services and Student Engagement
One of the primary reasons folks pursue a college education is to prepare for a future career or profession.
Simple enough.
However, employability after college remains a major concern for students, parents, and policymakers.
And employers are equally concerned about graduates' preparation to compete effectively in today's dynamically changing global marketplace.
A national remedy will definitely require a diverse solution-focused strategy, one inclusive of the services provided by America's college career centers.
Career Service Center Profile:
Career service centers exist on almost every campus across this nation.
Their primary function is to provide college students with the following services:
Identifying and working toward career goals,
Assessing aptitudes and skill levels,
Honing job search skills,
Boosting networking skills.
Finding suitable careers and/or graduate school programs,
And getting referrals to employers.
Student tuition and fees cover the costs for these services. Alumni have access as well.
You'd think that students would be knocking down the doors for service.
Not necessarily the case.
And why is that?
When students first arrive on campus, they run smack into a wall of information overload.
For the most part, they're responsible for
new student orientation information,
class scheduling and registration info,
financial aid package info,
new academic requirements,
and/or campus socialization activities.
All are often overwhelming experiences for many students, particularly those from first generation families.
Consequently, connecting at the outset of your college experience with an academic advisor is an extremely helpful strategy to implement.
By building that relationship, you'll learn about all of your campus' beneficial student services like the career service center.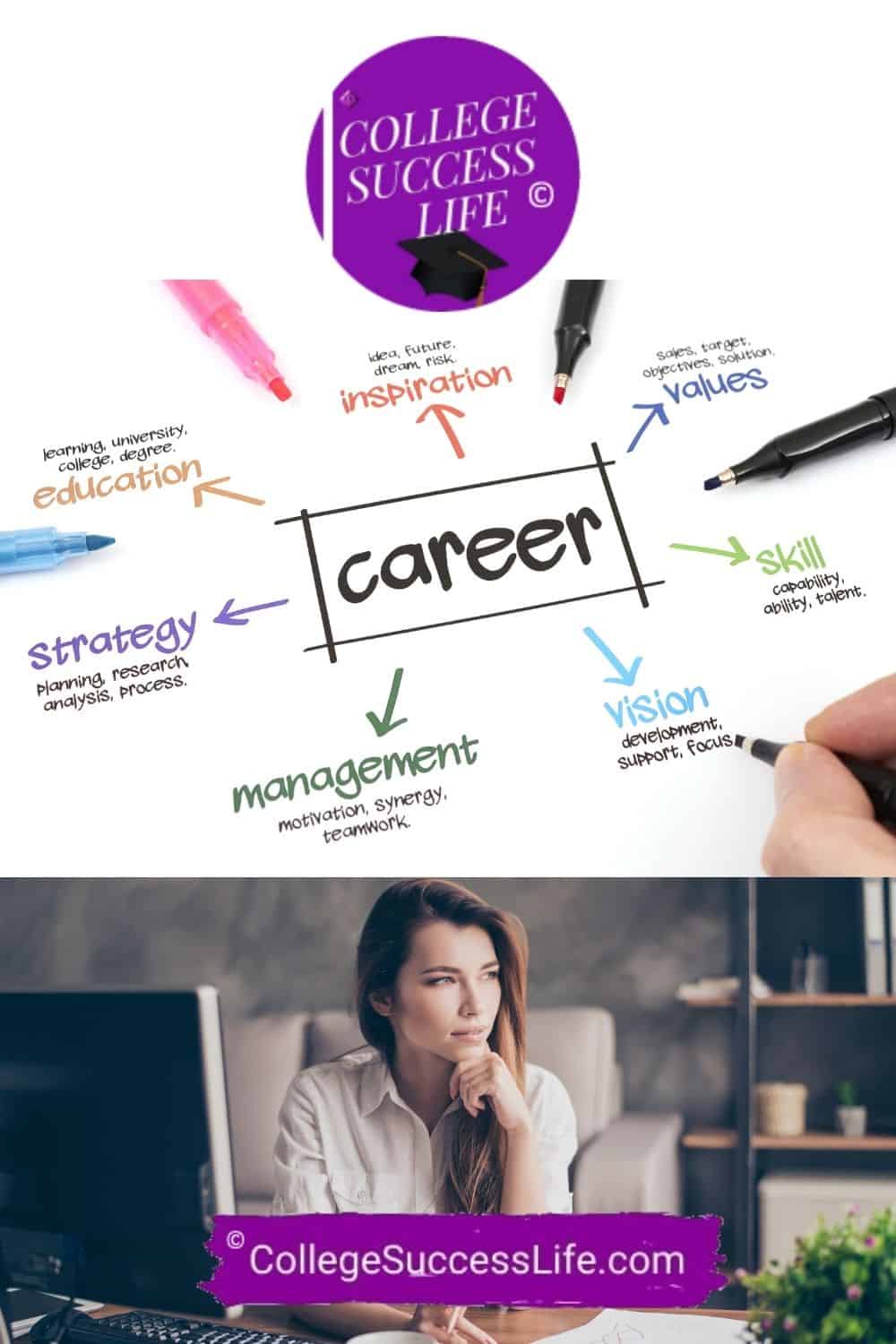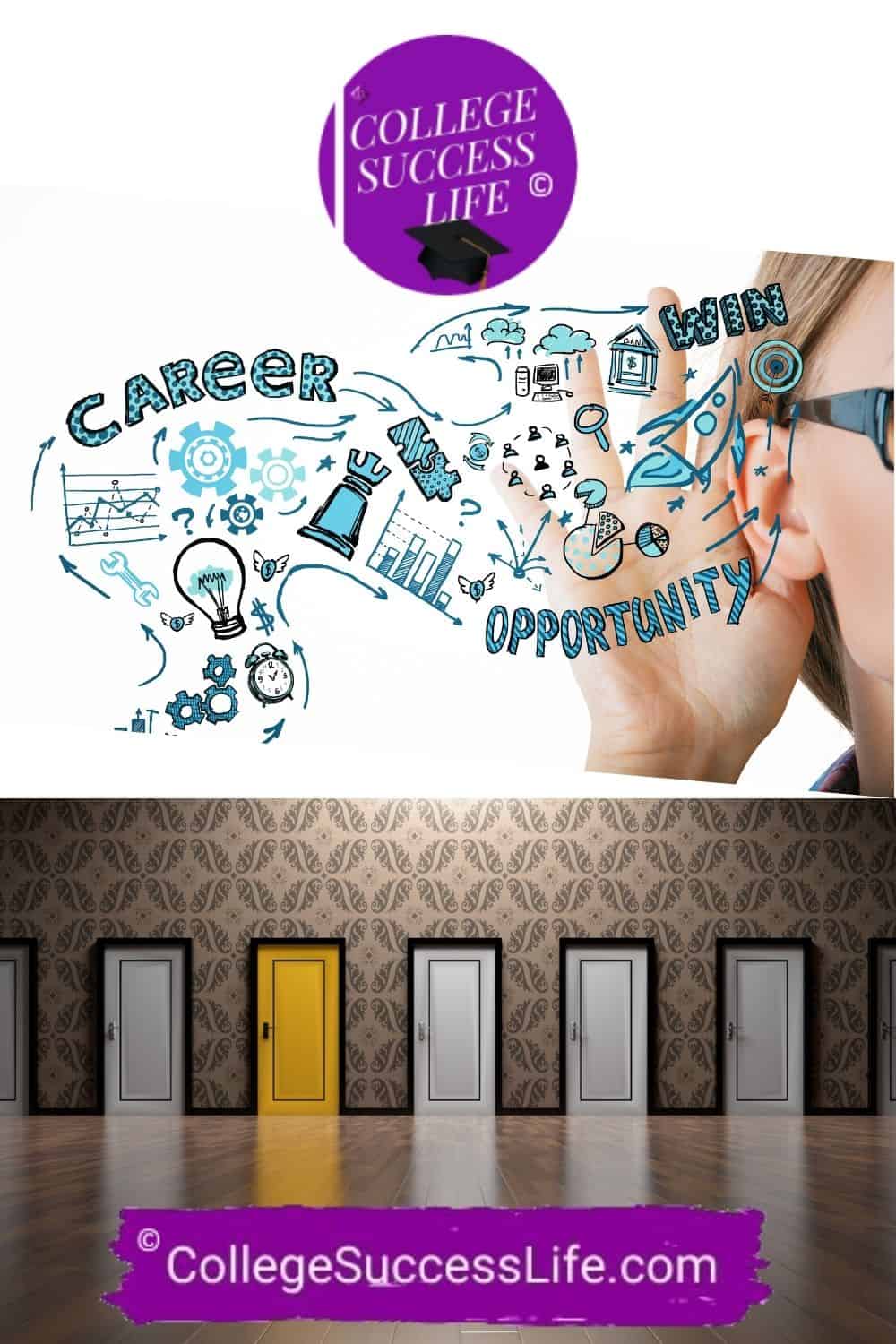 A Closer Look at College Career Services
The Covid-19 pandemic continues to upend life as we once knew it, and that certainly includes college/university campus activities.
1 in 5 college students say COVID-19 has made their opportunities for career exploration "much worse."
However, basic career services continue to function, adjusting, of course, for ongoing pandemic intrusions.
And, as a result, new and continuing college students need to review the offerings of their campus' Career Service Center and actively pursue them accordingly.
A Career Services' Benefits Review:
Major and Career Advising
College career advisors help students with identifying majors and career paths.
Students may know what school subjects interest them, but they may not know the wealth of majors that exist and/or the multitude of paths they can take to achieve their career goals.
Aptitude Assessments
Career centers provide career or personality assessments that allow declared major and undeclared major students to analyze which majors, careers, schools, and/or workplaces are well suited for them.
For first-generation students, these kinds of assessments really should take place during the freshmen year, no later than the end of the sophomore year.
Workshops and Speakers
Campus career centers host workshops and/or bring in professional speakers to deal with specific, career-related topics, such as how to use social media to advance your career.
Mentorships
Looking for a mentor professional in your field? College career centers can help pair students with alumni and/or faculty mentors.
Some career centers even offer peer mentors who are older or more experienced students familiar with the world of work as well as  how to navigate the college experience.
Graduate School Planning
Career advisors can work with potential graduate students to evaluate program options and offer advice about what programs or degrees might be most beneficial for a chosen career path.
Mock Interviews
Although mock interviewing is often one of the least-used services among students, it's considered by professionals as one of the most helpful. 
Networking Help
Career centers often serve as a liaison between a college and the local business community.
And can make introductions between employers seeking help and students, which can be a tremendous help. According to Harvard University's Career Center, 80 percent of jobs are filled through personal referrals.
Job and Internship Placements, Listings, and Referrals
Besides hosting campus job fairs, career centers also help with job and internship placement by making referrals to employers, placing students in internships.
One of the most used services available in college career centers is job listings. Some centers also offer on-campus work-study job listings as well.
Many career centers also have access to job openings that major job boards don't, since employers may reach out personally to career advisers.
Help To Navigate the Human Resource Workforce
Graduating and job placement do not necessarily end your relationship with your career service center.
Need some human resource advice? Thinking about seeking an upper management position? Feel it is time for a raise in pay?
Well, your career service center can also provide you with advice on moving up the career ladder, asking for raises or additional benefits, and/or getting additional training.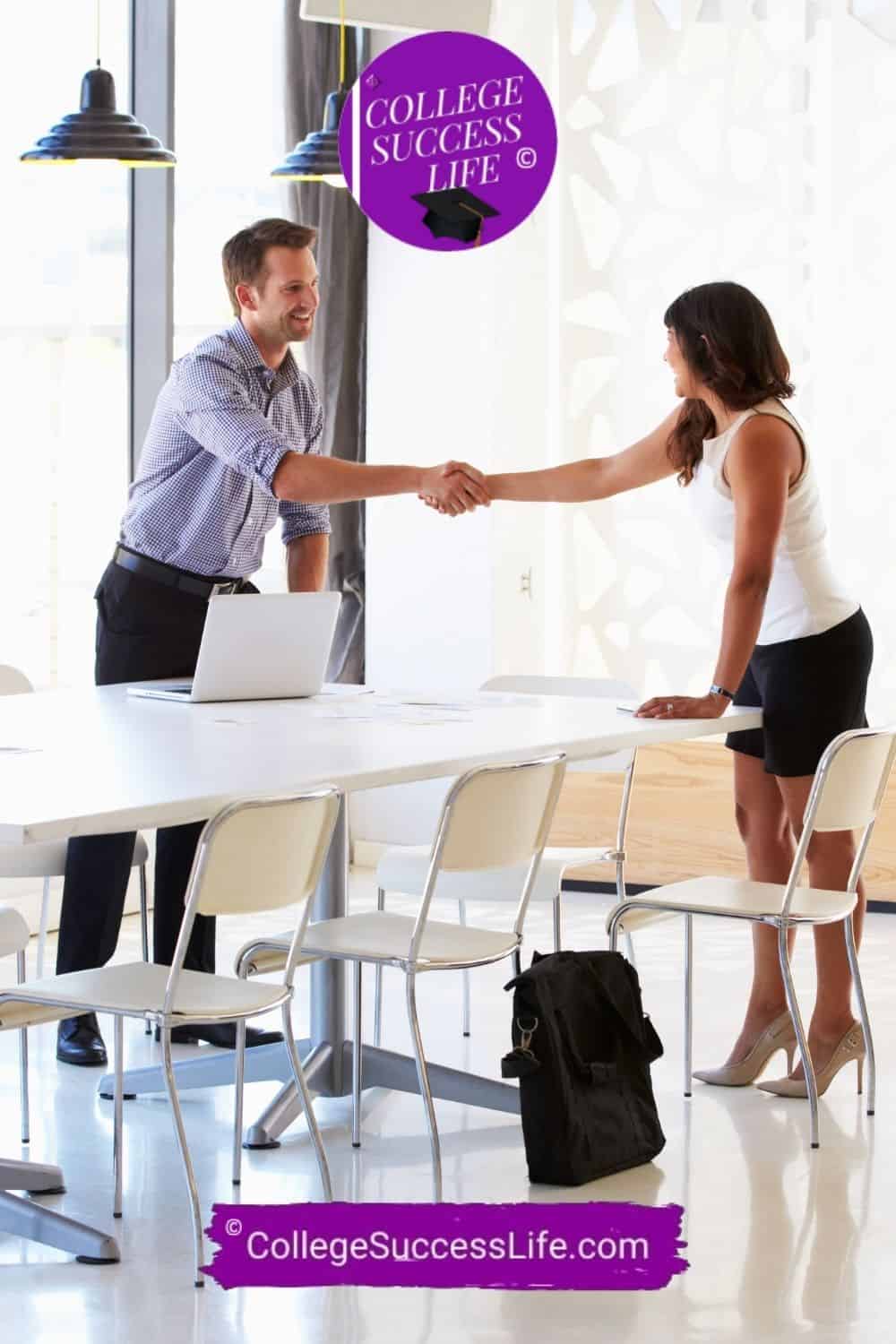 And Finally…
Having advice from someone objective like your academic and/or career advisor can be very beneficial for most students.
Parents want certain things to happen, and even professors may have a stake in what happens.
So hearing from someone who doesn't have a nickel in that quarter can be very important in helping you to identify your own strengths and encourage you to pursue your passions.
Also, contact us if you find yourself, at any point during your college experience, in need of a second expert opinion.
Have a great academic year!
A Word to the Wise...
An Academic Pearl of Wisdom
Whenever a college student faces an academic and/or social challenge, they often ask a peer or a friend first for advice.
And that's okay.
However, resolving the issue to your best advantage often requires consulting with an academic advising professional as well.
Your academic adviser knows the campus academically, administratively, and socially.
And what they don't know, they can point you to the person who does know. Include this strategy in your current plan for college success.
And we're always available to help as well!
Disclaimer Reminder: A college student's first line of inquiry should always be with their campus academic adviser. College Success Life Advising/Coaching Sessions provides additional problem-solving options to undergraduate and graduate students for further exploration on their individual campuses. Students should always consult their assigned adviser not only during the course selection process but periodically to keep apprised of programmatic changes, testing requirements, course additions/deletions, GPA modifications, etc.
Mélange Information Services, Inc. is the parent company of College Success Life.

Affiliate Disclosure: Our primary goal at College Success Life is to get you access to the information you need to fulfill your college and career goals. Most of the information we provide is FREE.  Some, like recommended books, you have to purchase. In order for us to continue to provide you with FREE College Success Life info, we include affiliate links throughout our website whereby if you purchase an item, we earn a small commission from our affiliate partner–at no cost to you. So don't worry, we're very selective in choosing our affiliate partners! Thanks for supporting our FREE content.
Privacy Policy and Terms of Use
For more information, please review our privacy practices.